Hawthorn berries are tiny fruits that grow on trees and shrubs belonging to the Crataegus genus.
The genus includes hundreds of species commonly found in Europe, North America, and Asia.
For centuries this plant has been used to delimit the field boundaries. Its name comes from the Greek word "kràtaigos", which is related to the concept of strength.
This shrub, actually, is endowed with thorns, though it is also known for its delicate white flowers, blossoming in the Spring.
Hawthorn boasts countless health benefits, which have been known for centuries. It is said that monks in Italy used to use its berries to prepare infusions and syrups to soothe several symptoms. This plant is mostly known for its sedative effect and for its benefits on the cardiovascular system.
Hawthorn berries are packed with many active substances, such as flavonoids, proantocianidols, tannins and polyphenols. In this article I am going to be dealing with hawthorn benefits and side effect…are you ready? Let's get started!!!
 Hawthorn: health benefits
✓ It promotes heart health
One of the most valuable health benefits of hawthorn is its protective effect on the cardiovascular system. Specifically, there is evidence howthorn prevents the onset of atereosclerosis and improves blood fats levels, by lowering cholesterol and triglycerides. What is more, a few researches suggest hawthorn extract may lower heart rate, which is very helpful if you suffer from arrhythmia.
 ✓ It lowers blood pressure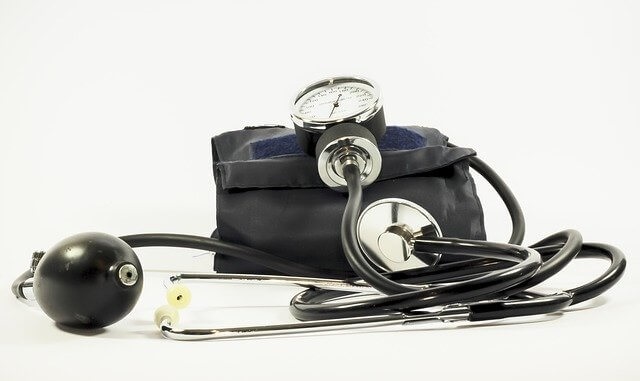 In traditional medicine, hawthorn is often used to lower blood pressure. A few studies proved this hypothesis. This effect seems to be due to the ability of hawthorn extract to relax endothelial cells, that form blood vessel walls. It then results in blood vessels being less squeezed and in blood pressure getting lower.
 ✓ Antioxidant and anti-inflammatory
Hawthorn berries have proved to boast anti-oxidant properties. This action is due to flavonoids and other substances that help neutralize unstable molecules called free radicals, that can harm your body when they are present at high levels. The oxidative stress caused by free radicals is related to chronic inflammation and the cardiovascular risk.
 ✓ Sedative to treat anxiety and insomnia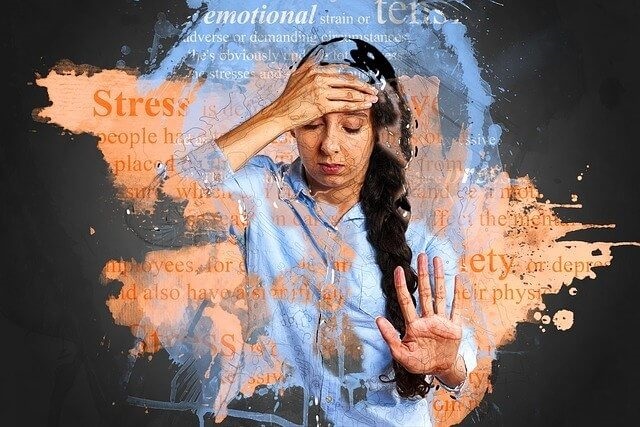 Hawthorn extracts are used in phytotherapy for its soothing benefits, to reduce anxiety and agitation, and also if you suffer from insomnia. Consuming hawthorn extracts may, then, help cure insomnia, anxiety and stress.
In a study in 264 people with anxiety, a combination of hawthorn, magnesium, and California poppy flower significantly reduced anxiety levels, compared to a placebo. Still, it's unclear what role hawthorn played, specifically
Given that it has few side effects compared to traditional anti-anxiety medications, hawthorn continues to be researched as a potential treatment for disorders of the central nervous system, such as anxiety and depression.
✓ Digestive
Hawthorn berries and hawthorn extract have been used for centuries to treat digestive issues, particularly indigestion and stomach pain.
The berries contain fiber, which has been proven to aid digestion by reducing constipation and acting as a prebiotic.
Prebiotics feed your healthy gut bacteria and are vital to maintaining healthy digestion.
One observational study in people with slow digestion found that each additional gram of dietary fiber consumed decreased the time between bowel movements by approximately 30 minutes.
✓ It helps prevent hair loss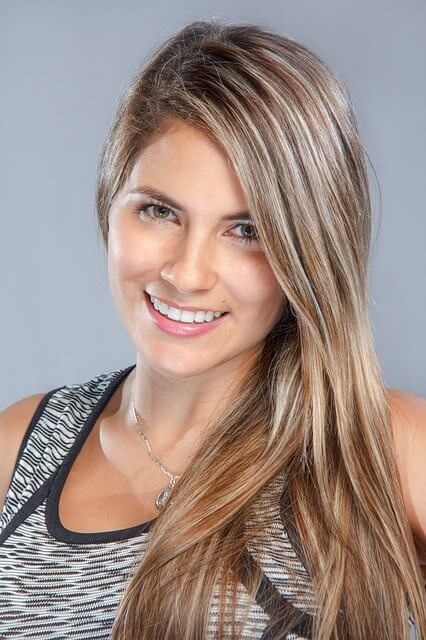 Hawthorn berry may even prevent hair loss and is a common ingredient in commercial hair growth products.
One study in rats found that mountain hawthorn extract stimulated hair growth and increased the number and size of hair follicles, promoting healthier hair.
It's believed that the polyphenol content in hawthorn berry causes this beneficial effect. Nevertheless, research in this area is limited, and human studies are needed.
Uses and types of hawthorn
I have already mentioned that a few monks used to make hawthorn preparations, though modern preparations are mostly based upon the use of flowers and leaves, richer in flavonoids than the actual fruits.
You may enjoy hawthorn health benefits by making herbal teas. You may add other ingredients to hawthorn infusions, like for instance chamomile, to boost the calming effect. You may make hawthorn compresses to treat itching or skin irritation.
Another way of using this plant is through mother tincture, by which you can use the shrub to get its beneficial properties.
On the market you may find lots of hawthorn products easy to find, like for instance: herbal teas, infusions, syrups, tablets, face and body lotions and shampoos.
How to take hawthorn
In order to make a hawthorn infusion, you need a spoonful of berries and leaves to infuse in a cup filled with hot water for 10 minutes. You have filtered it, you may drink the infusion when necessary to soothe palpitations, tachycardia and anxiety. It is advisable to drink it on an empty stomach in order to better enjoy its benefits to treat high blood pressure, or right before getting to bed, to help prevent insomnia.
You may find mother tincture on the market, or you may make ita t home, by following the traditional recipe: put 6 grams of dried flowers in 100 ml 70° alcohol and let it soak for at least 8 days, then filter.
Pour 40 drops in little water twice or thrice a day on an empty stomach, or in the evening before getting to sleep to promote restful sleep.
If you want to try any other traditional recipe, you may try to make hawthorn wine: put 100 grams of dried flowers and 100 grams of mistletoe in 1 liter of wine and let it soak for one week. Filter it and drink it after meals to improve digestion.
Hawthorn: side effects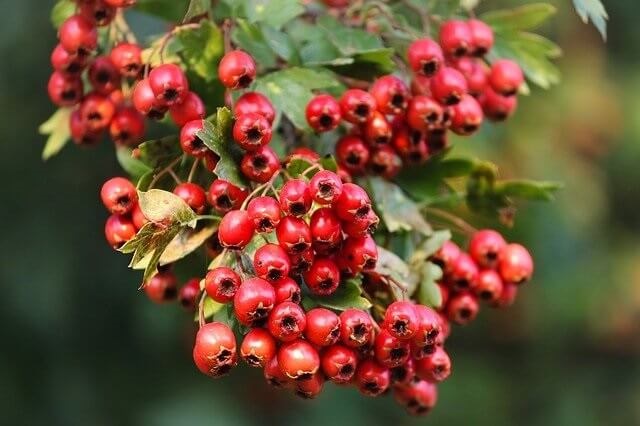 Hawthorn is generally safe and doesn't have specific counterindications, though the use of this plant may have side effects, such as:
Nausea;
Stomach upsets;
Headache;
Palpitations;
Epistaxis;
Insomnia and agitation.
Hawthorn may have interactions with drugs like digoxine, which is used to cure arrhythmia. What is more, hawthorn boosts the effect of beta-blockers, a class of drugs used to dilate blood vessels and lowers blood pressure. It is advisable to seek medical advice before taking hawthorn if you are on hypertension drugs.
If you are pregnant,it is recommended to take hawthorn only after medical approval: there isn't scientific evidence hawthorn is harmful to pregnant women, though it is advisable to be careful, as it is a remedy which has a pharmacological effect on the organism. What is more, you'd better avoid using hawthorn if you have low blood pressure.
Resources:
Walker AF, Marakis G, Morris AP, Robinson PA. "Promising hypotensive effect of hawthorn extract: a randomized double-blind pilot study of mild, essential hypertension." Phytother Res. 2002 Feb;16(1):48-54.
Belz GG, Butzer R, Gaus W, Loew D. "Camphor-Crataegus berry extract combination dose-dependently reduces tilt induced fall in blood pressure in orthostatic hypotension." Phytomedicine. 2002 Oct;9(7):581-8.
Fujisawa M, Oguchi K, Yamaura T, Suzuki M, Cyong JC. "Protective effect of hawthorn fruit on murine experimental colitis." Am J Chin Med. 2005;33(2):167-80.
S. DAHMER, E. SCOTT. "Health Effects of Hawthorn" Am Fam Physician. 2010 Feb 15;81(4):465-468.
Tassell, Mary C et al. "Hawthorn (Crataegus spp.) in the treatment of cardiovascular disease" Pharmacognosy reviews vol. 4,7 (2010): 32-41. Zhang Y,
Zhang L, Geng Y, Geng Y. "Hawthorn fruit attenuates atherosclerosis by improving the hypolipidemic and antioxidant activities in apolipoprotein e-deficient mice." J Atheroscler Thromb. 2014;21(2):119-28. Epub 2013 Oct 11.
Holubarsch CJ, Colucci WS et al. "The efficacy and safety of Crataegus extract WS 1442 in patients with heart failure: the SPICE trial." Eur J Heart Fail. 2008 Dec;10(12):1255-63. doi: 10.1016/j.ejheart.2008.10.004. Epub 2008 Nov 18.
Wang, Jie et al. "Effect of crataegus usage in cardiovascular disease prevention: an evidence-based approach" Evidence-based complementary and alternative medicine: eCAM vol. 2013 (2013): 149363.