Being famous mostly for its anti-cellulite benefits, bromelain is certainly much more than this and has many other important health benefits. So, what is bromelain for and does it have any side effects?
What is bromelain?
Bromelain is a protein-digesting (proteolytic) enzyme complex found in the fruit and, in higher concentrations, in the stem of pineapple.
Bromelain is usually used as a supplement and boasts anti-inflammatory, digestive, anti-edemigenous, antioxidant properties, and what is more it also has an anticoagulant and antithrombotic activity. Let's find out more now about the benefits and uses of this valuable enzyme.
What does bromelain do inside our body?
Bromelain is a protein-digesting (proteolytic) enzyme complex, which breaks protein down into amino acids. Particularly it can break down the molecules of a protein called fibrin, which makes the blood thicker, preventing its proper circulation.
Bromelain has important anti-inflammatory and digestive properties. Let's go into details now and see the beneficial properties of bromelain to our health.
What are the health benefits of bromelain?
This substance turns out to be helpful in order to:
Aid digestion
Bromelain helps digestion, especially when you eat protein foods, as bromelain breaks protein down into amino acids.
Health tip: Marinating the meat in pineapple juice before cooking it, will not only tenderize it, but make it much easier to digest.
Bromelain is thought to be potentially beneficial for anyone suffering from constipation, diarrhea, heartburn, ulcerative colitis, inflammatory bowel disease, Crohn's disease, and related gastrointestinal issues.
Reduce edemas (anti-edemigenous activity), improve blood circulation and carry out an antithrombotic and anticoagulant activity
This is the reason why it turns out to be helpful in case of rheumatoid arthritis, phlebitis, cellulitis and rhinitis.
Bromelain has antithrombotic properties, thus preventing the formation of dangerous clots in blood vessels. This is the reason why it turns out to be helpful in case of varicose veins: it may be used either before or after surgery. What is more thanks to its anti-edemigenous activity it helps reduce the localized inflammation caused by injuries; it is helpful also in case of edemas and hematomas, as it makes blood resorption faster.
Helps battle cellulitis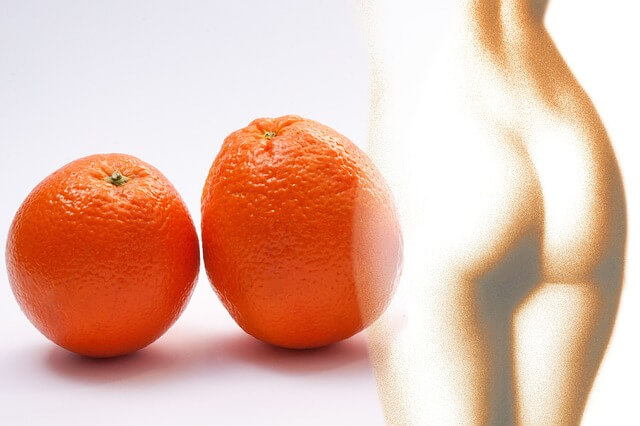 Cellulitis is caused by an inflammatory process leading to subcutaneous fluid stasis associated with fat deposits, resulting in orange-peel skin. Bromelain helps boost diuresis, thus normalizing skin tissue structure.
Recommended in case of sports injuries
Bromelain treats inflammation by making sports injuries recovery easier and faster.
Bromelain is recommended in case of injuries, contusions and muscle and ligament sprains. It helps soothing the pain as it soon has an effect on the inflammation, even aiding a fast recovery.
Helpful in sinusitis
There are several studies that suggest bromelain may help reduce coughing and lessen mucus related to sinusitis, as well as reduce the swelling and redness that accompany hay fever. The German Commission E approved the bromelain enzyme for aiding imbalances of the ear, nose, and throat that occur after surgery. It is also approved for reducing general sinus infection swelling.
Source: Global Healing Center
Cancer
Recent studies have shown that bromelain may be responsible for reducing the growth of tumors and slowing the spread of certain types of cancers in the body, such as mesothelioma, lung cancer, breast cancer.
Where to find bromelain?
Bromelain is naturally found in pineapple's flesh, even though you can find it in the stem in a more concentrated form. For this reason, bromelain is also called pineapple extract.
Bromelain extracted from the stem is also the kind of enzyme you can easily find as a supplement, because its extraction process is cheap, the stem being a waste product.
How to use bromelain supplements?
Bromelain supplements can be taken for nasal swelling and inflammation, osteoarthritis, cancer, poor digestion, and muscle soreness. Applied to the skin (topical) bromelain is used for wounds and burns.
Bromelain may be bought as food supplements made up of sole bromelain or as blends packed up with bromelain and other antioxidants. Daily dose of bromelain goes from 250 to 2000 mg, in 3 administrations.
If taken on an empty stomach it works as an anti-inflammatory, whereas if taken after meals, it works as a digestive.
Bromelain side effects:
It is unadvisable to use bromelain during pregnancy, if you are allergic to pineapple and if you suffer from gastric ulcer. What is more it may interact with anticoagulant and anti-inflammatory medications. This is the reason why before its use, it's best to seek medical advice, in order to avoid side effects.
Here are some of the most popular supplements containing bromelain (pineapple extract):
This non-GMO powerful supplement is infused with a dosage of 500 mg and contains 2500 gdu per gram. Supports Healthy Digestion & Inflammatory Responses, Immune System, Anti-Bruises, 120 VCaps. FDA Registered.

Promotes healthy digestion, fights inflammation and improves the absorption of vital nutrients. Completely free of preservatives, artificial sweeteners, colors, flavors, gluten, wheat, yeast, fish, lactose. Each tablet contains 500 mg of bromelain (=300 gdu/gram), 120 tablets.

Non-GMO and Gluten Free – Supports cardiovascular and joint health, helps digestion. Each veggie capsule contains 500 mg of bromelain = 3000 gdu/gram. 90 capsules.

Digestive Enzyme Supplement with Lipase, Amylase, Bromelain For Digestion, Bloating, Gas, and IBS For Men and Women – 90 Vegetarian Capsules. This extra strength formula has a powerful 500 mg of digestive enzymes in just one capsule, with high activity units to ensure maximum benefit. Non only is it the most potent enzymes formula, but it also includes prebiotics and probiotics, fortified with 6 essential vitamins. Suitable for vegetarian and vegan diets.

A Quercetin and Bromelain non-GMO Supplement. Supports immune function, supports healthy histamine levels, helps manage seasonal discomfort. Contains 120 veg capsules, each capsule containing 800 mg of quercetin and 165 mg of bromelain (2400 gdu/gram).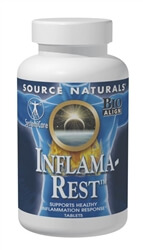 Supports healthy inflammation response – Inflama-Rest™ is a Bio-Aligned™ formula that may ease joint function and support comfortable movement. Inflama-Rest helps protect cells from free radical damage and is specially formulated with adaptogenic herbs and minerals which may help reduce muscle tension associated with physical and emotional stress. Also contains Vitamin C, Vitamin d-3, Calcium, Magnesium, Zinc, Selenium, Manganese, Ginger root, Turmeric root extract, Hops cone extract, Quercetin, Ashwaganda root extract, Chinee skull cap root extract, holy basil leaf extract, Boswellia serrata, Oregon grape root, Silymarins, Grean tea leaf extract, rosemary leaf, willow bark extract etc.
Thank you for reading What is bromelain for? Health benefits and side effects., and if you find this article useful, please comment below and share it so other people can benefit from it as well!